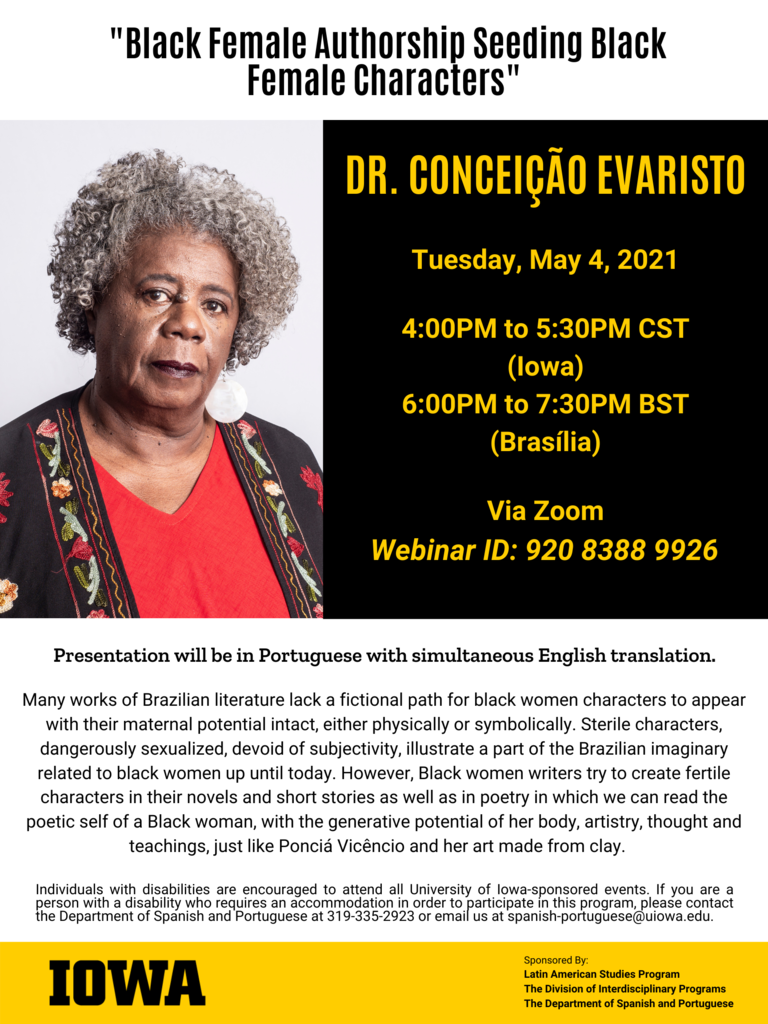 "Black Female Authorship Seeding Black Female Characters"
By Afro-Brazilian Writer Dr. Conceição Evaristo
May 4th at 4:00 pm through Zoom.
Dr. Conceição Evaristo is a writer. She works in fiction and essays. She has a master's degree in Brazilian Literature from the Pontifical Catholic University of Rio de Janeiro and a PhD in Comparative Literature from the Fluminense Federal University, also in Rio. She began publishing in 1990 in the Cadernos Negros series from the group Quilombhoje. She has since published seven books, including Olhos D'agua (2015) for which she won the Jabuti Prize. Five of her books have been translated into English, French, Spanish and Arabic. She has won many awards for her literary work, and in 2019 she was honored by the Jabuti Award Commission as writer of the year.
Please contact Cristiane Lira (cristiane-lira@uiowa.edu), Spanish & Portuguese, for further information.
Sponsored by Latin American Studies Program, Department of Spanish and Portuguese, and Division Interdisciplinary Programs.